Content
In this webinar, Bart will first introduce the participants to the problems of ACL injuries. Rehabilitation of athletes with an ACL injury and/or reconstruction is associated with different challenges along the recovery process. Current outcomes reported in the literature are generally disappointing. One of the cornerstones of successful ACL rehab is high-quality rehabilitation. However, the "gold standard" doesn't exist in literature. Current practice guidelines are mainly very general and non-specific, leaving clinicians with considerable uncertainty about how to optimize rehabilitation of patients with an ACL injury and/or ACL reconstruction. During this webinar, the aim is to enable the participant to identify key milestones and objective criteria to progress throughout the ACL rehabilitation continuum. Bart will provide numerous practical tips that can be used the next day in your clinical practice to optimize your rehabilitation approach. At the end of this webinar, a question & answer session will enable you to discuss the most prominent questions or problems that you encounter during ACL rehab.
Goals:
The key objective of this webinar is to enable the practitioner to identify the most important pitfalls during ACL rehab and to avoid these common mistakes with practical tips to optimize the outcomes of patients with an ACL injury and/or ACL reconstruction.
At the end of the webinar, the practitioner is able to identify key milestones and objective criteria to progress throughout the ACL rehabilitation continuum.
The practitioner is able to understand the key principles to target biomechanical, sensorimotor, and psychological issues during rehabilitation within a multimodal rehabilitation approach.
Curriculum
Introduction to ACL injuries: what is the problem? (15 minutes)
How can we optimize rehabilitation approaches? (30 minutes)
Practical tips to facilitate the recovery process and improve the outcomes of your patients with ACL injury and/or ACL reconstruction (75 minutes)
Questions & answers (30 minutes)
Speaker: Bart Dingenen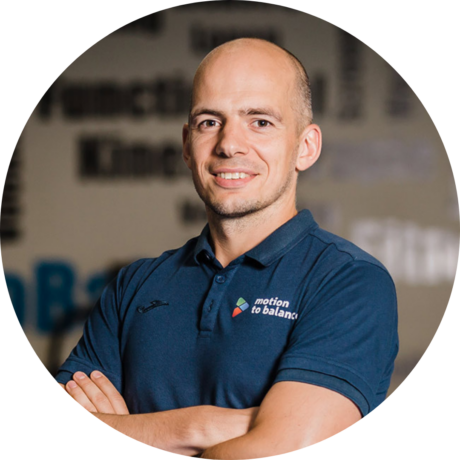 I love to share my ideas, knowledge, and experience with other colleagues who are eager to learn more as a physical therapist or athletic trainer. The aim of my courses is to translate the latest relevant scientific findings directly to the field and to boost your clinical practice. Inspiring others with novel and innovative scientific knowledge, tips, and tricks in the field of lower extremity injury prevention and rehabilitation has become a true passion for me.
Over the last 10 years, I have had to honor to teach and present at various locations in Belgium, the Netherlands, UK, USA, France and India. The format can vary from a short talk to one-, two-, or three-day courses, depending on the questions you might have. These courses can be delivered offline as well as online.
The courses mostly include a combination of a sound theoretical background and practical sessions, in order to make sure you can directly apply the novel information in your clinical practice!
The topics of my courses or lectures can vary and can include:
Rehabilitation and prevention of ACL injuries
The knee course
Return to sport decision-making
Running-related injuries: from research to practice
Lower extremity "overuse" injuries
Lower leg exertional pain
Anterior knee pain
Bone stress injuries
Movement assessment and management in clinical practice
Motor learning in sports physical therapy applied to lower extremity injury prevention and rehabilitation
If you would be interested in one of these topics, don't hesitate to contact me!
Webinar Preparation:
Please read the following article in order to prepare for the webinar:

Dingenen B, Billiet B, De Baets L, Bellemans J, Truijen J, Gokeler A. Rehabilitation strategies of Flemish physical therapists before and after anterior cruciate ligament reconstruction: An online survey. Physical Therapy in Sport. 2021 May 1;49:68-76.

Buckthorpe M. Optimising the late-stage rehabilitation and return-to-sport training and testing process after ACL reconstruction. Sports Medicine. 2019 Jul;49(7):1043-58.
These articles will be discussed further during the webinar!
Course Reviews
5 stars

3

4 stars

2

3 stars

0

2 stars

0

1 stars

0