Running Expert Reveals His 5 Step Formula to Become a Running Rehab Specialist!
Claim your seat on our online course "Running Rehab – From Pain to Performance" To Improve Performance, Reduce Injury Risk and Optimise running economy!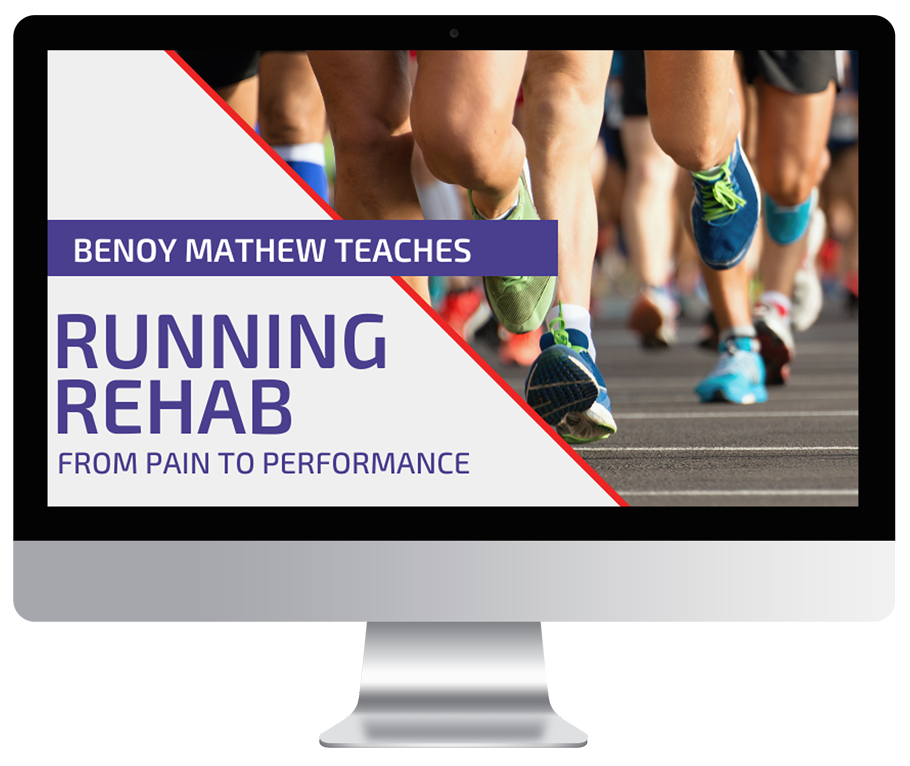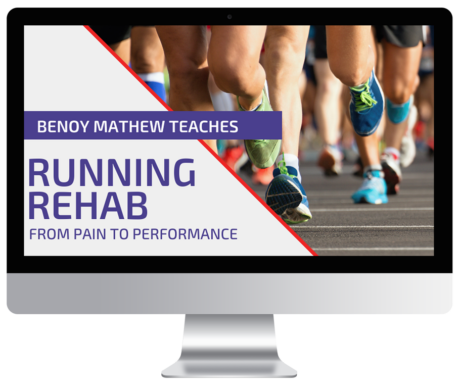 ---
Finally…An Easy & Affordable Way to Learn Proven Concepts to Best Rehab Patients with Running Injuries
In our Online Course "RUNNING REHAB: FROM PAIN TO PERFORMANCE" by running rehab and lower limb expert Benoy Mathew (MSc MAACP MCSP HPC Registered) we help you to become an absolute specialist in running injuries and running performance in the shortest time possible from the comfort of your home. In the last 8 years, Benoy Mathew has shown thousands of physios, manual therapists, chiropractors and other health care professionals how to easily screen, diagnose and treat running injuries and how to optimize running performance without years of hard work and trial and error. He has helped thousands of therapists to level up their game, and together we can do the same for you too.
Increasing your confidence in the screening, diagnosing, and treatment of running injuries can be much easier than you think. Many therapists simply don't know how to analyze running technique properly which prevents their patients to unlock their potential. We've done all the hard work for you, so all you need to do is follow our step-by-step clinical principles and you'll provide the best care possible for your patients in no time.
---
Here's A Brief Outline Of What We'll Cover In The "Running Rehab: From Pain to Performance" Online Course:
🎬 1. INTRODUCTION:
1.1 Introduction to Running Mechanics (1 hour 24 min)
1.2 Evaluation of the Injured Runner (1 hour 55 min)
1.3 Running Rehab Introduction Quiz (20 min)
🤕 2. RUNNING INJURIES MANAGEMENT:
2.1 General Principles in an Injured Runner (2 hours 52 min)
2.2 Hip Running Injuries (4 hours 54 min)
2.3 Knee-Related Running Injuries (3 hours 43 min)
2.4 Foot & Ankle Running Injuries (4 hours 23 min)
2.5 Running Injuries Management Quiz (40 min)
💪 3. STRENGTH & CONDITIONING IN RUNNERS:
3.1 Strength Training in Runners (3 hours 36 min)
3.2 Plyometric Training in Runners (1 hour 5 minutes)
3.3 Quiz: S&C in Running Rehab (10 min)
👣 4. GAIT ANALYSIS & RE-TRAINING:
4.1 Running Analysis & Re-Training (3 hours 10 min)
4.2 Gait Analysis & Re-Training Quiz (10 min)
🏃‍♂️ 5. SPECIAL CONSIDERATIONS:
5.1 Return to Running Following Injury (2 hours 14 min)
5.2 Return to Running Quiz (10 min)
---
Most Therapists Will Never Unlock Their Patients Potential
Sadly, most therapists will never become real experts of running rehab & performance!
It's not their fault, they (as we) just haven't been taught the necessary knowledge and skills at university. It doesn't have to be this way for you though.
We can show you exactly what we do to analyze, diagnose and treat the most common running pathologies
and how our students were able to bring their patients back on track.
Sign up today to see how you can achieve similar results, and do it much faster than you ever thought was possible
---
Save Yourself Years of Costly Trial & Error By Using Our Proven 5 Step Concept To Help Patients From Pain to Performance
Why waste years and money struggling along, trying to figure things out for yourself? You can save this time and money and get a much better result when you get our expert advice and use our proven 5 chapter course to become a running rehab expert. It's like a shortcut to know exactly how to analyze running mechanics, how to diagnose and treat the patient you're seeing in practice tomorrow.
Are you ready to become a running rehab specialist in the shortest time possible? To have more confidence without years of hard work it usually takes? Then claim your seat while you still can.
---
About the Instructor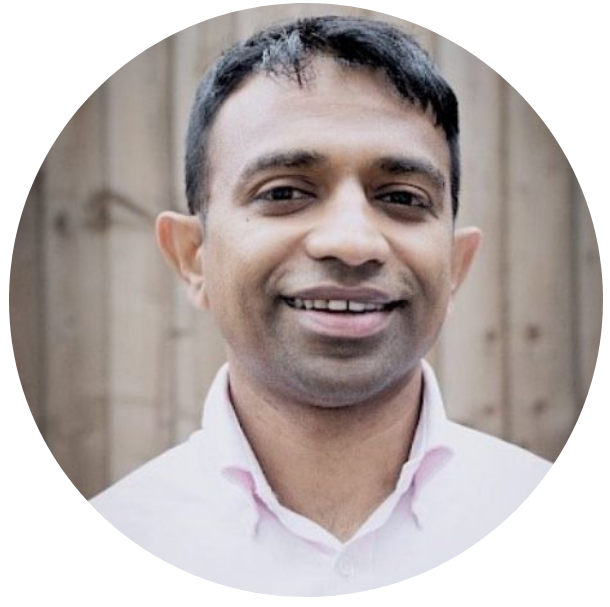 Benoy Mathew
MSc MAACP MCSP HPC Registered
Benoy is a highly specialist physiotherapist and works as an advanced practice Physiotherapist for the National Health Service (NHS), London and also in private practice in Central London, mainly treating runners and complex lower limb injuries. He qualified as a physiotherapist in 1998 and completed his Masters in London in 2014. Clinically, he specializes in the management of difficult musculoskeletal and sports injuries with a particular focus on overuse running injuries and young hip and knee injuries.
He is passionate about the application of research in clinical
---
Get the Bundle: Shockwave Therapy Online Course For €100 Extra
You can also get the "Running Rehab: From Pain to Performance" online course together with
Benoy's 8-hour Shockwave Therapy online course for just €100 on top!
This online course alone is worth €299 compared to other 8 hour online courses out there on the market!
So instead of paying €399 for the Running Rehab Online Course and €199 for the Shockwave Video Course,
you can get both in a package deal for just €499
---
Claim Your Seat on the Running Rehab – From Pain to Performance Course (Total Value €999+*)
*Covers 38+ hours of content. Compared to the usual costs of a 14-hour weekend CPD course rating at €250-300/7h
This is ONLY for people who are serious about becoming better clinicians. So if you don't want to put in the work and the study time to really become better, then this course is probably not for you and it's better to just watch a webinar of an hour to relax at the end of the day. But if you ARE serious, then save yourself years of costly trial & error by using our proven clinical reasoning strategies to provide the best care possible for your patients with running injuries.
Course Reviews
5 stars

11

4 stars

0

3 stars

0

2 stars

0

1 stars

0