Content
This training is closely related to the field of physiotherapy because it goes deeper into all aspects of fascia; embryology, histology, physiology, morphology, and functional relationship with movement. Recent literature clearly shows that fascia plays an important role in 'optimal movement'. As described in the professional profile' physiotherapy offers treatment in the recovery of optimal movement. Physiotherapists get to a specific physiotherapeutic diagnosis through a process of clinical reasoning, on the basis of which therapeutic and/or preventive interventions are determined and carried out. Knowledge of fascia is a prerequisite for the clinical reasoning process when treating patients with musculoskeletal disorders. Within this diagnostic process, knowledge of possible affected structures is required. New insights show that many musculoskeletal disorders are related to fascia. Within this webinar, a new and scientifically proven vision of functional anatomy is demonstrated. Seeing movement as more than a displacement of a body part within a system of axes and planes, but above all seeing it as a complex system with nothing more than the intention to achieve a goal. Current literature and especially the osteo-kinematic and arthro-kinematic descriptions of movement fall short to properly describe the real functional anatomy of movement. Through this webinar, I offer from recent literature and self-carried out research an addition to prior descriptions in which a broader and more complete description is created to understand the functional anatomy of optimal movement.
Speaker: Karl Jacobs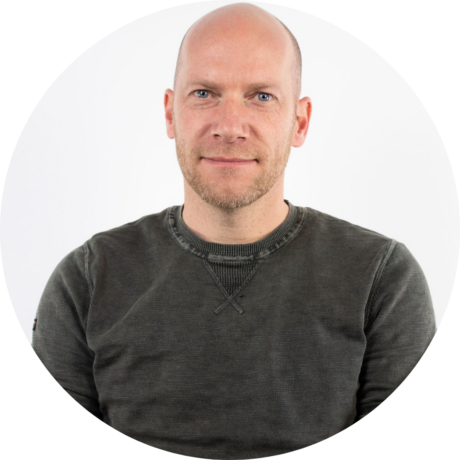 Karl is an accredited anatomist, presently working at the Amsterdam University of Applied Sciences. He collaborates with the Department of Medical Biology, Section Clinical Anatomy & Embryology of the University of Amsterdam.
He graduated as a Physical therapist at the University of applied science for physiotherapy, "Thim van der Laan", Utrecht the Netherlands in 2003. As a physical therapist he has always been interested in the diagnostic assessment and orthopaedic rehabilitation of musculoskeletal disorders.
Since 2006, he has worked as a lecturer at the Amsterdam University of applied science and is responsible for the delivery of the dissection and anatomy program. He also lectures on anatomy in the musculoskeletal ultrasound courses at the Amsterdam Medical Centre, organised by Enraf-Nonius and SonoSkills.
As an anatomist his area of special interest is the functional anatomy of the musculoskeletal system, with a particular focus on fascia. He graduated with his MSc Functional and Clinical Anatomy from the University of Birmingham (United Kingdom) in 2017; his final dissertation was on the embryological, histological, physiological and morphological aspects of the fascial system.
Curriculum:
1) Introduction
2) Fascia from a historic perspective
3) Embryology of the fascial system
4) Histology of the fascial system
5) Physiology of the fascial system
6) Morphology of the fascial system
7) Functional anatomy and the role of fascia
8) Anatomical examples of fascia within the MSK system
9) Questions & Discussion
Webinar Preparation:
Please read the following articles before the start of the webinar to be perfectly prepared:
1) Zügel M, Maganaris CN, Wilke J, et al. (2018) Fascial tissue research in sports medicine: From molecules to tissue adaptation, injury and diagnostics. British Journal of Sports Medicine: 1–9. DOI: 10.1136/bjsports-2018-099308.
2) Stecco C, Gagey O, Belloni A, Pozzuoli A, Porzionato A, Macchi V, et al. Anatomy of deep fascia of the upper limb. Second part: study of innervation. Morphologie. 2007;91 (March 2014):38 43.
These articles will be discussed during the webinar.
Course Reviews
5 stars

5

4 stars

2

3 stars

0

2 stars

1

1 stars

0