Description
Dive Into the World Of Fascia
Claim your seat on our online course "Discovering Fascia" by anatomist Karl Jacobs to explore the world of Fascia – from its embryological offspring to its different functions in the body and practical implications. Including live dissections and never-seen-before footage!
---
There is More to Anatomy than What we Currently know…
At university, you have learned about bones, muscles, nerves, ligaments, and blood vessels. You have learned that bones rotate around an axis and that muscles perform these movements.
However, these concepts leave many questions unanswered.
How is it that there is no smoke coming from our joints when we move? How is it that no heat is produced in our joints by movement? How can our body consist of 2/3 of water and how is this water kept into place within the body when we move?
There are many musculoskeletal disorders for which science does not have answers yet.
The answers to many of these questions might be hiding in the world of fascia!
---
Follow in the Footsteps of the Great Anatomists
Our knowledge about anatomy that we have today once started with Hippocrates (440BC) and continued with Claudius van Galen (131-201) who started dissecting animals. With Leonardo da Vinci (1452-1539) being the first one to conduct human dissections in secrecy and Andreas Vesalius (1514 – 1564) as the first person to write down all these observations in a human atlas of anatomy our knowledge of how our bodies function has vastly increased. But why should we stop discovering new things? Why should we stop searching for more and rely on discoveries that are already hundreds of years old? It's time to keep exploring!
"I am neither clever nor especially gifted. I am only very, very curious" – Albert Einstein
---
Here's An Overview Of What You Will Learn in This Online Course:
🕸️ 1. WHAT IS FASCIA?
1.1 Fascia – Introduction (26min)
1.2 Embryological and fetal development of the fascia system (90min)
1.3 Histology and Physiology of the Fascial System (86min)
1.4 Anatomy & Morphology of the Fascial System (147min)
🔪2. FUNCTIONAL ANATOMY OF THE FASCIAL SYSTEM:
2.1 The Landscape of the Fascial System (25min)
2.2a Fascia Continuity: Connecting & Force Transmission (30min)
2.2b Fascia Continuity: A dissection-based theory (66min)
2.3 Protection & Embedding (26min)
2.4 Body Fluid Regulation (30min)
2.5 Body-Wide Mapping System (30min)
2.6 Gliding & Sliding (23min)

👨‍⚕️ 3. PRACTICAL APPLICATION:
3.1 Dry Needling (10min)
3.2 Massage & Trigger Point Treatment (34min)
3.3 Medical Taping (27min)
3.4 Rolfing (19min)
3.5 Stretching & PNF (18min)
🔚 4. CONCLUSION
4.1 Conclusion (20min)
4.2 Course Quiz (31min)
---
For a Long Time, Fascia has not been a Topic of Interest…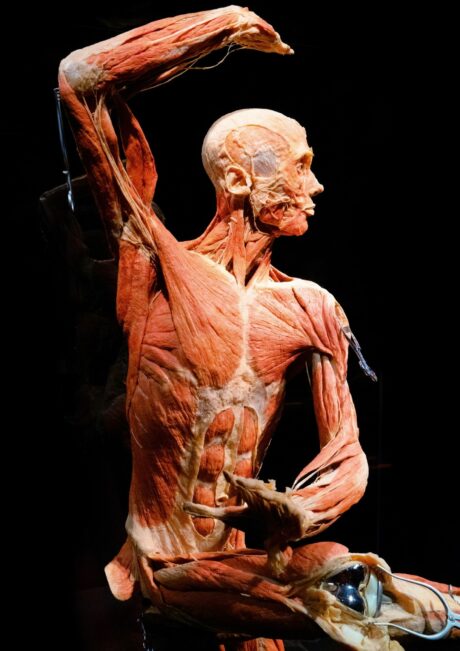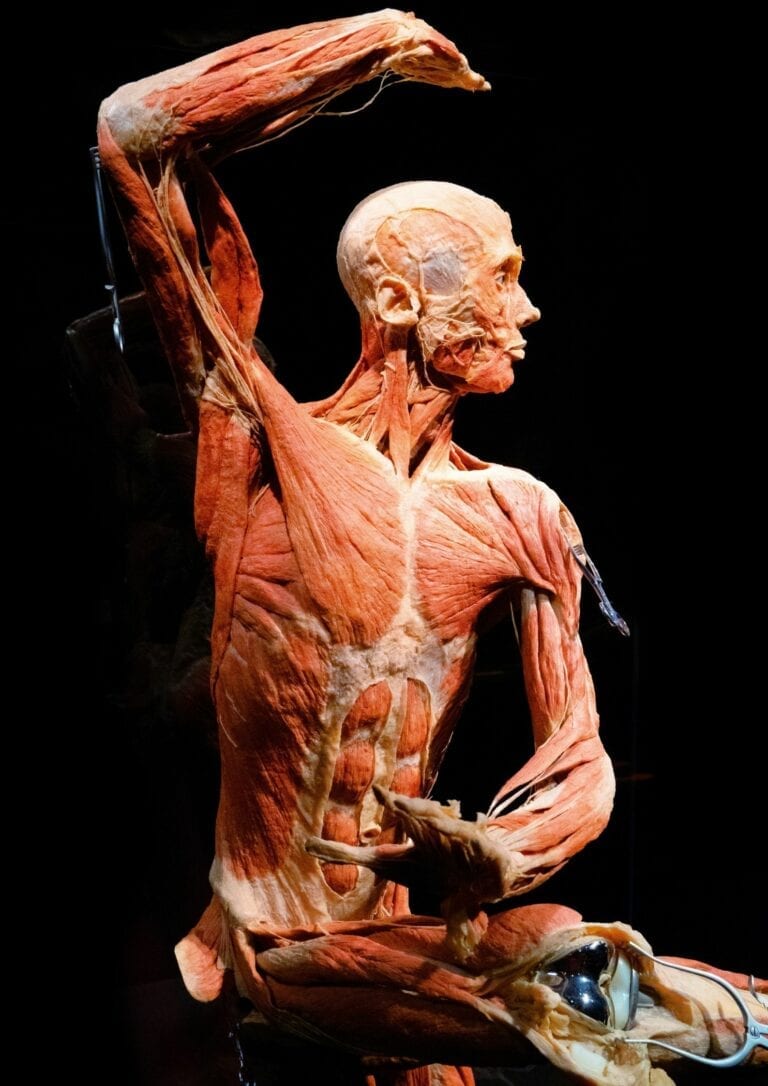 …only in the last few decades, this interest in fascia has increased enormously. In an effort to understand the achieved effects of their treatments, and inspired by the work of many others, physiotherapists and manual therapists started to describe their experiences and created hypotheses on how fascia (connective tissue) could be related to many musculoskeletal pathologies and how it could be influenced. The scientific research, that has emerged, was presented in five international fascia research congresses so far (2007, 2009, 2012, 2015, 2018). It revealed a fascinating world, where fascia has been described and analyzed from many different perspectives, already many answers and explanations have been found and described, but still many questions are unanswered.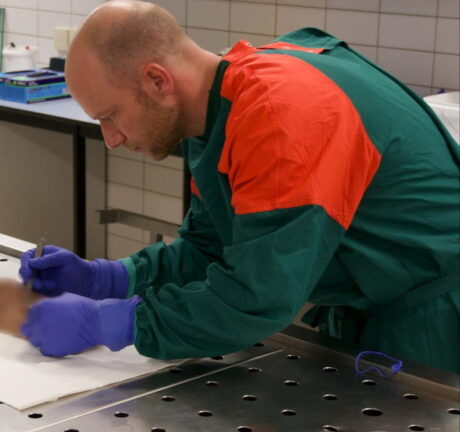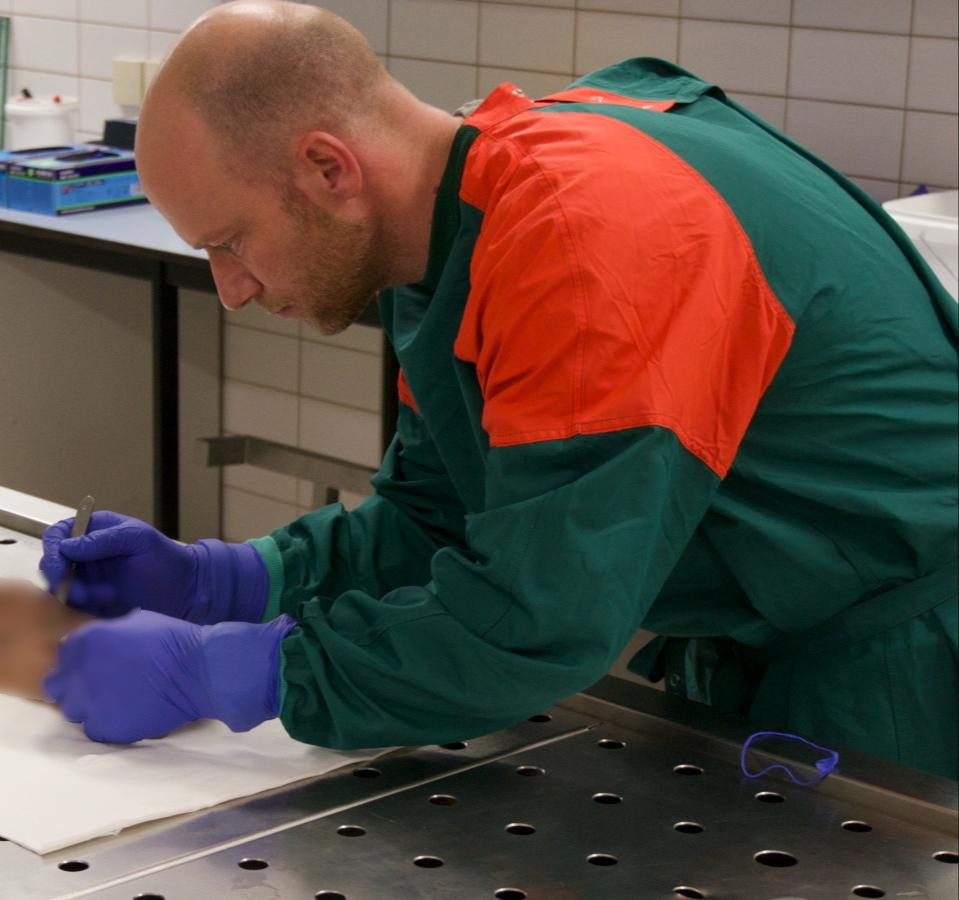 Why waste years and money struggling along, trying to figure things out for yourself? You can save this time and money and when you follow the guidance of anatomy expert Karl Jacobs!  It's like a shortcut to learning more about the existing and newly discovered evidence about Fascia.
Are you ready to explore the world of fascia and to stand at the forefront of new discoveries of human anatomy?  Then claim your seat while you still can.
---
About the Instructor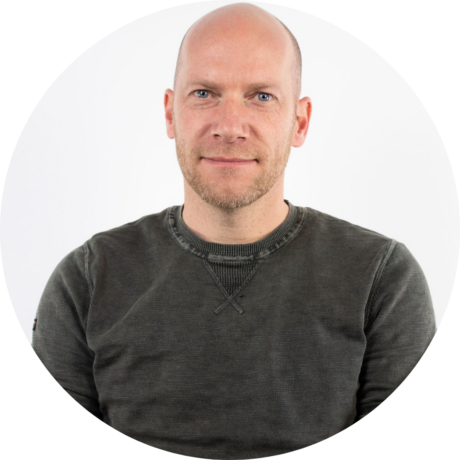 Karl is an accredited anatomist, presently working at the Department of Medical Biology, Section Clinical Anatomy & Embryology of the University of Amsterdam. And fulfilling his dream to create and organize anatomy dissection courses with Anatomy Inside.
Karl graduated as a Physical therapist at the University of applied science for physiotherapy, "Thim van der Laan", Utrecht the Netherlands in 2003. As a physical therapist, he has always been interested in the diagnostic assessment and orthopedic rehabilitation of musculoskeletal disorders.
Since 2006, he has worked as a lecturer at the Amsterdam University of applied science and was responsible for the delivery of the dissection and anatomy program. He is a frequently asked speaker on congresses and teacher on anatomy courses (internationally).
As an anatomist, his area of special interest is the functional anatomy of the musculoskeletal system, head and neck region and Karl has a particular focus on fascia. He graduated with merit for his MSc Functional and Clinical Anatomy at the University of Birmingham (United Kingdom) in 2017; and wrote his final dissertation on the embryological, histological, physiological, and morphological aspects of the fascial system.
---
Here's Another Taste Of What You Can Expect When You Book the Online Course
👨‍🏫  Explore Fascia together with a world-leading expert:
Research on Fascia is in its infancy. Karl Jacobs is at the forefront of Fascia research having performed hundreds of dissections.
⌛ Study Whenever You Want:
You can start this course whenever you want and study at your own time and pace. This is no silly 2 day weekend online course or a course that you have to attend at fixed times.
You will also get access unlimited access, so you can always come back and refresh your knowledge. No annoying subscription models, but a ONE-Time payment (or pay in 3 installments).
📚 The Latest Research & Science:
References used from hundreds of scientific papers (direct links to PubMed provided) and further reading material for you to dig in deep!
💰 Fully Packed Content worth €500+:
12+ hours of content in 18 units that would normally cost €500+ if we compare it to the usual CPD courses which charge €250-300/7h
🤓 Active Learning Approach:
You don't learn from just watching 12 hours of videos. We believe that different media and engagement is necessary to really improve your knowledge
📱 ​Accessible on All Devices from Wherever You Are:
Access the course on your laptop, phone, or tablet from the comfort of your home or while you're on the bus, tram, or train
🎓 CEU/CPD points:
Course accreditation in most countries, just ask us if this is relevant for you.  Accreditation points for the KNGF (Algemeen, & vrije deel) requested as well as Keurmerk & Pro-Kiné.
🏆 Award-Winning Team:
Andreas & Kai have won the award for the best Bachelor Thesis in Europe in Physiotherapy for their research on Blended Learning in Healthcare back in 2016. We have more knowledge and experience in the design of online learning
---
Claim Your Seat on Our Online Course Discovering Fascia (Worth €500+)
*Covers 12+ hours of content. Compared to the usual costs of a 12-hour weekend CPD course rating at €250-300/7h
This is ONLY for people who are serious about becoming better clinicians. So if you don't want to put in the work and the study time to really become better, then this online course is probably not for you and it's better to just watch a webinar for an hour to relax at the end of the day.