It's Time to Extend your Expertise and To Start Delivering Evidence-based Care for Patients with Dizziness
Vertigo and dizziness are common symptoms in the general population with an estimated prevalence between 20% and 56%. Yet, many patients do not receive the appropriate care or don't even know that a physiotherapist could help them.
At the same time, vestibular rehabilitation is not part of the curriculum of many Bachelor's or Master's Programs, which is why most therapists do not know how to assess and treat patients with dizziness.
In our Online Course "Vestibular Rehabilitation" by  expert clinician and founder of the Institute of Vestibular Rehabilitation (IVTR),  Firat Kesgin will help you to screen, assess and treat the dizzy patient  from the comfort of your home.
Firat Kesgin has shown thousands of physios and other health care professionals how to deliver the best evidence-based care for patients with dizziness. He has helped thousands of therapists to become experts in vestibular rehab courses across Europe, and together we can do the same for you too.
---
Discover Proven Principles & Become an Expert in Vestibular Rehab
Increasing your confidence in the screening, diagnosing and treatment of vertigo and dizziness can be much easier than you think. Many therapists simply have never or hardly covered vestibular rehabilitation in their professional education which is why they are forced to refer these patients to other colleagues or neurologists.  We've created an extensive, step-by-step online course teaching you all clinical principles to provide the best care possible for dizzy patients.
---
Here's An Overview Of What You Will Learn in This Online Course:
🚪 1. INTRODUCTION  (12 minutes)
👂🏼 2. ANATOMY & PHYSIOLOGY OF THE VESTIBULAR SYSTEM  (2 hours 32 minutes)
2.1 Anatomy of the Inner Ear
2.2 Physiology of the Vestibular System
2.3 Central Vestibular System
⚖️ 3. VESTIBULAR HYPOFUNCTION (6 hours 11 minutes)
3.1 VH – Pathologies
3.2 VH – History & Physical Examination
3.3 VH – Laboratory Testing
3.4 VH – Treatment
3.5 VH – Structure & Exercises of the Vestibular Rehabilitation Program
3.6 VH – Evaluation of Treatment
❓ Course Quiz 1 (31 minutes)
🌊 4. INTERMEZZO: MENIÉRE'S DISEASE (9 minutes)
🤸 5. BENIGN PAROXYSMAL POSITIONAL VERTIGO / BPPV (6 hours 41 minutes)
5.1 BPPV – Pathology, Background & History
5.2 Posterior Canal BPPV
5.3 Horizontal Canal BPPV
5.4 Rare Cases of BPPV
5.5 BPPV Summary
💊 6. INTERMEZZO: DRUG TREATMENT OF DIZZINESS (16 minutes
❓ Course Quiz 2 (33 minutes)
😣 7. VESTIBULAR MIGRAINE / VM (2 hours 32 minutes)
7.1 VM – Introduction
7.2 VM – Pathology
7.3 VM – History & Symptoms
7.4 VM – Differential Diagnosis
7.5 VM – Treatment
🧘‍♂️ 8. PERSISTENT POSTURAL-PERCEPTUAL DIZZINESS / PPPD (3 hours 28 minutes)
8.1 PPPD – Introduction
8.2 PPPD – Pathology
8.3 PPPD – History & Symptoms
8.4 PPPD – Differential Diagnosis
8.5 PPPD – Treatment
💥 9. INTERMEZZO: POST-TRAUMATIC DIZZINESS & VERTIGO (50 minutes)
😵 10. DIZZINESS (3 hours 28 minutes)
10.1 Cervicogenic Dizziness
10.2 Non-vestibular Dizziness
❓ Course Quiz 3 (27 minutes)
🗄️ Case Studies (6 hours)
---
Sadly A Lot Of Therapists Don't Know How to Treat Dizziness & Vertigo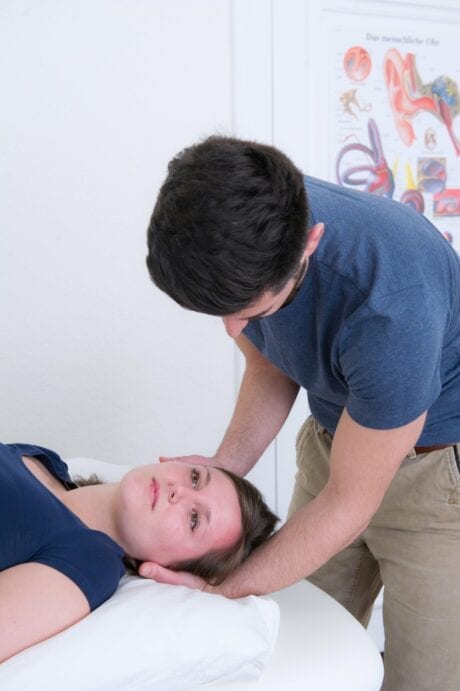 Sadly, we see a lot of therapists who do not know how to treat vertigo & dizziness and leave out a chance to help their patient right here and now.
Those patients often go on a journey from one healthcare provider to another until their complaints are treated appropriately – or worse – fall into the hands of quackery.
In this online course you will learnexactly how to diagnose and treat all common causes of vertigo & dizziness in order to become an expert in vestibular rehabilitation yourself. Sign up today and treat this patient group a couple of study hours later.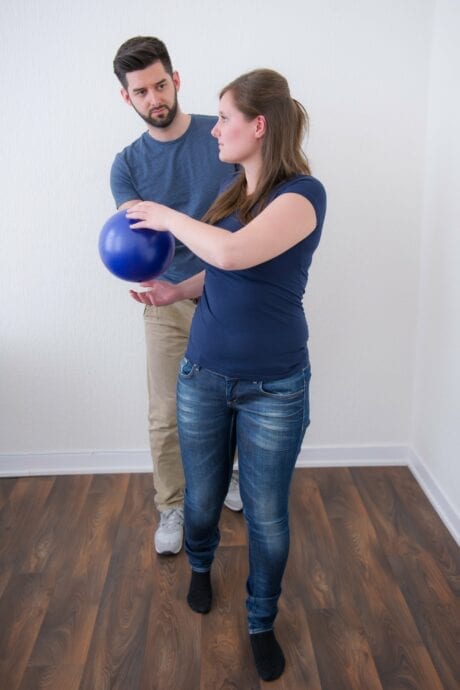 Save Yourself Years of Costly Trial & Learn from one of the Top Experts in The Field
Why waste years and  money struggling along, trying to figure things out for yourself? You can save this time and money and get a much better result when you follow the guidance of vestibular rehab expert and founder of the Institute of Vestibular Rehabilitation Firat Kesgin!  It's like a shortcut to know exactly how to assess & manage the patient you're seeing in practice tomorrow.
Are you ready to become a vestibular rehab expert in the shortest time possible from the comfort of your home? To have more confidence without going from one webinar or e-learning to another? Then claim your seat while you still can.
---
About the Instructor
Firat holds a Bachelor's degree in Physiotherapy from HAN University of Applied Sciences in the Netherlands (2013) and a Master's degree in Physiotherapy from the University of Brighton in the UK (2018). His passion for vestibular rehabilitation began with his internship at a dizziness and balance clinic in the US (2012). The disorders and patients he saw fascinated him immensely and he knew this was a very interesting field of physical therapy to explore and specialize in. He worked in inpatient and outpatient clinics and was always the vestibular expert for his colleagues and soon decided to take educational modules to teach Vestibular Rehabilitation at postgraduate level. Since 2016 Firat is the founder & owner of the German Institute for Vestibular Rehabilitation (IVRT) and organizes /teaches postgraduate courses for physiotherapists in Germany, Austria, Switzerland and the Netherlands.
---
Here's Another Taste Of What You Can Expect When You Book the Online Course
👣 ​ A step-by-step guide on vestibular rehab by a leading expert in Europe:
Firat's expertise will help you to assess and treat different pathological pictures leading to dizziness and vertigo based on the latest evidence-based principles
⌛ Study Whenever You Want:
You can start this course whenever you want and study at your own time and pace. This is no silly 2 day weekend online course or a course that you have to attend at fixed times.
You will also unlimited access, so you can always come back and refresh your knowledge. No annoying subscription models, but a ONE-Time payment (or pay in 3 installments)
📚 The Latest Research & Science:
References used from hundreds of scientific papers (direct links to PubMed provided) and further reading material for you to dig in deep!
💰 Fully Packed Content worth €1300+:
36+ hours of content in 10 units that would normally costs €1300+ if we compare it to the usual CPD courses which charge €250-300/7h
🎲 ​ Gamified learning experience:
Collect credits by solving video quizzes and handing in the case study to lock in the learning and test your knowledge in the  course quizzes and case studies
🤓 Active Learning Approach:
You don't learn from just watching hours of videos. We believe that different media and engagement is necessary to really improve your knowledge
📱 ​Accessible on All Devices from Wherever You Are:
Access the course on your laptop, phone, or tablet from the comfort of your home or while you're on the bus, tram, or train
🎓 CEU/CPD points:
Course accreditation in most countries, just ask us if this is relevant for you.  Accreditation points for the KNGF registers algemeen, manueel and orofaciaal(requested) as well as Keurmerk & Pro-Kiné.
🏆 Award-Winning Team:
Andreas & Kai have won the award for the best Bachelor Thesis in Europe in Physiotherapy for their research on Blended Learning in Healthcare back in 2016. We have more knowledge and experience in the design of online learning
☝️ ​ #MoreThanAWebinar:
Not all online courses are created equal! So many  products are popping of the ground everywhere with lousy video content recorded on a webcam. And also…don't make the mistake to waste your hard-earned on a 2-day zoom call with a speaker!
Course Reviews
5 stars

8

4 stars

0

3 stars

0

2 stars

0

1 stars

0